Summary
Build essential learning skills to support your child's transition to school.
Attend a weekly session for one hour, for a total of 4 weeks.
Run by a skilled team of special education specialists.
Getting your child school ready or assisting them with the transition

Our School Readiness Program helps children prepare for school by building essential learning skills to support their transition. The program encourages children to increase their independence skills and confidence through building social, emotional and communication skills.

How do children engage in the program?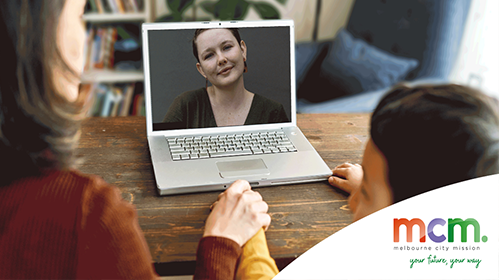 Children and their families attend a weekly session for an hour, for a total of 4 weeks. At the moment group sessions are run virtually. The virtual sessions are run by our highly skilled team of special education specialists. Children attending the school readiness virtual groups get to know each other and form special connections and social skills during the sessions.

Group environments aren't suited to every child, so we also offer one-on-one learning situations with a key worker and the child's family. These sessions cover the same program as the group sessions and are tailored to each individual child and family.

How do we prepare your child for school?
Focussing on three key areas, the children in the program are equipped with the necessary tools to transition smoothly into school. The children engage in the sessions through fun, interactive learning activities. All the activities in the weekly sessions aim to develop the skills below:
Communication: listening and following instructions, asking and answering questions, having a conversation with a friend, asking for help from a teacher
Fine motors skills: building hand strength, manipulation of objects, cutting and pasting activities, and sequencing activities to teach children problem solving skills.
Emotional awareness: being able to label and understand their emotions, how to manage their emotions, developing a 'tool kit' of strategies to help them effectively manage their emotions.
How do we support the transition to school?
Enrolment assistance: we support families with the process of getting ready for school. Information on how to choose a school, what to look for, what questions to ask and how to fill in the enrolment forms.
Funding applications: we work with families to identify whether their children may require extra support at school. We complete language assessments and fine motor assessments to assist with applying for additional funding.
Student Support Group: a key worker can attend a Student Support Group meeting, with your school, to share ideas and strategies on how best to support the child at school.


Get in touch
Contact our friendly Customer Service Team to find out more about how we can assist you. Call us on 1800 343 287 or send us an enquiry below.