Partner with MCM to enable people to live the life they aspire to
Working with us, your company can profoundly improve the lives of some of the most disadvantaged people in Victoria whilst improving your brand's reputation, general staff morale and strengthening your teams.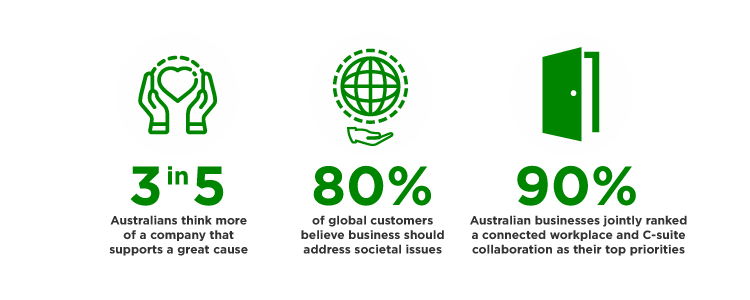 What does a partnership look like?
Our goal is simple – to provide the best outcomes for people accessing our services. To achieve this, we need to partner with companies who can leverage their unique skills, services and networks to help us tackle some of the most complex challenges our society faces.
We'll help you create a structured approach to make a real impact to the people we support. You might:
Contribute pro-bono professional expertise in areas such as finance, marketing, human resources, architecture, construction, property services and healthcare
Donate product and services to assist people we support and/or build the capacity of MCM's workforce
Participate in Sleep At The 'G to raise awareness and funds supporting our work with young people experiencing homelessness whilst enjoying an amazing team building experience
Encourage small, regular donations through payroll giving
Sponsor programs or events aligned with your brand and your organisational values
Enable employee volunteering - skilled and corporate teams
Promote cause related marketing campaigns
Employ people from our programs
Advocate amongst your professional networks to also support our work.
We value our partners and will publicly recognise your company and the impact of your support.
We will create opportunities for your workforce to understand how their support enables MCM to support thousands of Victorians.
For more information
If you'd like to learn more about the benefits of partnering with MCM, please contact fundraising@mcm.org.au or call 1300 364 507.