Summary
Looking to give back and be a part of something great?
We're on the search for corporate partners who are passionate about creating positive change.
A Corporate Social Responsibility (CSR) program can transform your business
A partnership with MCM is more than just a way to support people in need — although that's as good a reason as any! By partnering with us, you'll also be making incredible changes to your business.
What's in it for you
While helping us change the lives of thousands of people across Melbourne and Victoria who are experiencing disadvantage, your business will enjoy:
Increased staff engagement
A boost to staff morale
Savings on taxes
Improved brand visibility and integrity
Delivering on CSR
The facts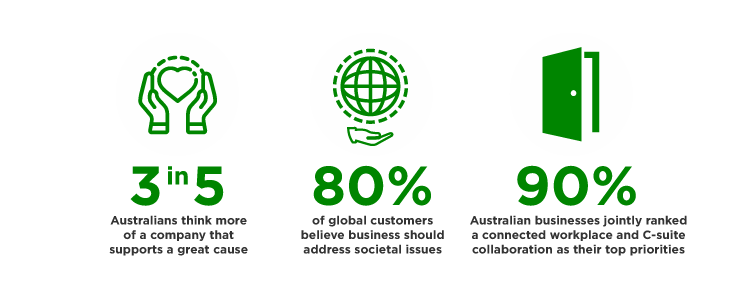 Your team can make a massive difference
By aligning your brand with MCM, you're taking a proactive step in creating a positive future for others. Create opportunities for team building and make your employees proud to be a part of your business.
There are a number of ways to get involved and create a culture of giving in your workplace. You can:
Donate to our services
Round up a team for the annual Sleep At The 'G event each May
Donate pro-bono expertise such as healthcare, finance, marketing or architecture
Help us reach new target markets through corporate supporter/sponsorship packages
Get naming rights to events, programs, buildings and research
Get staff together for fundraising efforts
Give through payroll
For more information
If you'd like to learn more about the benefits of partnering with MCM, please use our contact form or call 1300 364 507.