Sleep At The 'G 2021
This year, Sleep At The 'G will take place on Wednesday 13 October 2021. We're busy finalising our website so check back soon, or join our mailing list and we'll send you an email once all plans are in place. We are certainly looking forward to welcoming you back to the Melbourne's holy grail of sport - the mighty MCG.
Sleep At The 'G is a unique opportunity to get your friends and colleagues together – along with other compassionate Victorians – and join in the conversation about homelessness.

On the night you'll learn more about the issues facing young people and hear first-hand from young people who've experienced homelessness. You'll also meet our incredible team of youth workers – and get powerful insight on the fight to end youth homelessness.
We can't wait to see you there!

---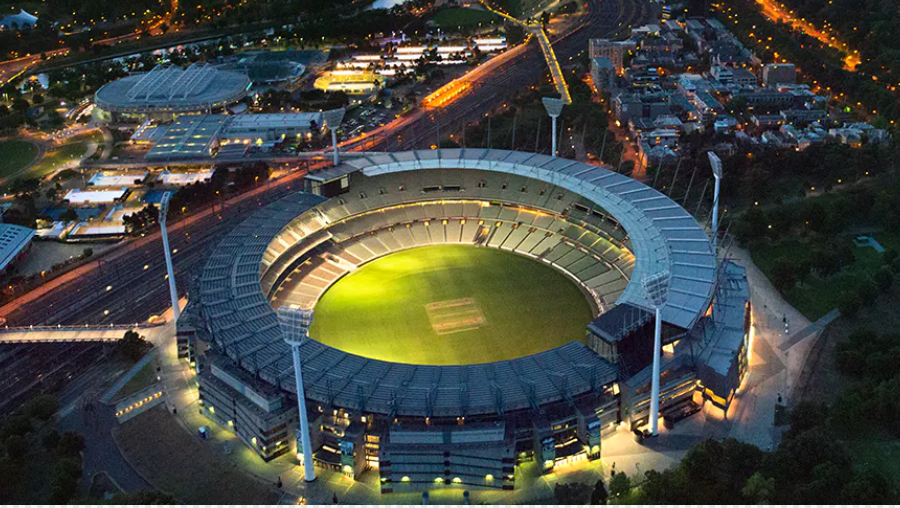 Sleep At The 'G 2021
Please let us know if you are considering participating in Sleep At The 'G 2021 so that we can send you any information and offers well in advance.
Other ways to get involved

You can still support MCM by hosting your own Sleep At The 'G activity at home on a date that suits you. Here's some examples of what you can do help put youth homelessness to bed.
Make a donation
You can still help MCM put youth homelessness to bed by making a donation. Remember, all donations $2 and over are tax deductible.
Camp out in your backyard or on your couch
You can get the whole household involved. Simply choose what part of your house or backyard you want to pitch your tent or mattress!

Host a special auction
Your colleagues may have a whole range of super skills outside of their role that you don't know about. People can nominate tasks, skills or services they would be willing to offer once social distancing restrictions lift. Examples could include:
A surfing lesson
Personal training sessions
Wardrobe clearance and fashion advice
Coffee to your desk - someone makes or goes out to get your morning coffee for a month
Auctioning a car parking spot for a month
Auctioning the opportunity to become a dog owner for a weekend!
One-on-one mentoring sessions with executives
Or any other amazing services your staff wish to auction.
Wear your pyjamas to work / pyjama fashion parade

Ever wanted to rock up to work in your pyjamas? Now's your chance without leaving your house. Join your work conference call wearing your favourite pyjamas and compete in your own version of a fashion parade!
How to fundraise
The easiest way to fundraise for us is to set up an online fundraising page on sites like GoFundraise or MyCause.
Contact us
If you have any enquiries, please email events@mcm.org.au or call 1800 626 572.
If you are a business and would like your company to get involved or support MCM, please email our Corporate Partnership Manager: business@mcm.org.au