MCM provides therapy services to children with developmental delay and disability up to age 7, using the keyworker model. We believe that strong, safe relationships are what matter the most.
Supporting children to reach their potential
We focus on enabling children to progress on small goals, which leads to achievement of larger goals. We aim for children to build stronger relationships, develop essential living skills, engage in lifelong learning, and participate equally in community activities. This is supported by:
Empowering family members and a child's support network
Adjusting a child's environment to ensure they are set up for success
Creating a safe and secure environment for a child to explore, develop, and grow.
We use a Key Worker model
MCM's ECIS Key Worker model provides information and resources to empower families in advocating for your child's needs and overall well-being. We can support the whole family and really understand what will work for you. We believe that strong, safe relationships are what matter the most.
When you work with us, one of our experienced occupational therapists, speech pathologists, educational specialists or psychologists will be your main therapist. This is your Key Worker. You will be matched with a Key Worker based on your child's goals.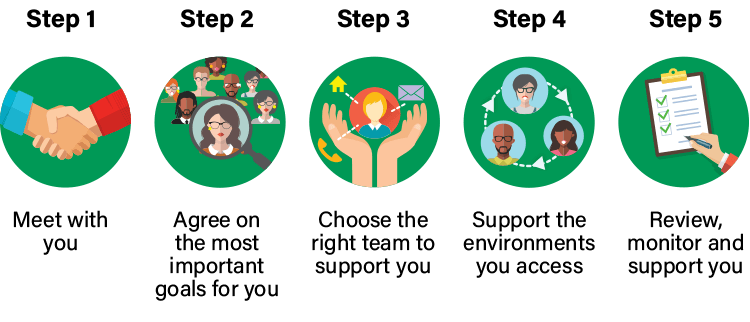 Your Key Worker will:
help you prioritise goals
implement strategies to assist in meeting your child's goals
add therapy techniques into your daily routines
build your skills to best support your child
be responsive to your family needs
collaborate with other therapists and professionals
support you to understand your NDIS plan
assist with school readiness and transition.