How we can support you
We offer a range of nursing, medical, allied health and consulting services to help people experiencing a life-limiting illness to have the best possible quality of life.
We will conduct an introductory assessment with you and your carer (via visit, telehealth or telephone) to discuss how we can support you in creating a tailored care plan to meet your ongoing needs. We will continue to work in partnership with your general practitioner and other medical treating teams to assist you in achieving your preferences and goals at this time in your life.
We will work with you to identify and treat symptoms which may be physical, emotional, spiritual or social. It is a family-centred model of care, meaning that family and friends can also receive practical and emotional support.
Make a referral
We can provide services to you if you:
are diagnosed with a life limiting illness
live within the local government areas of Hume, Merri-bek, Darebin and Yarra.
To refer yourself to MCM Palliative Care services, please complete our Referral Form via the link below.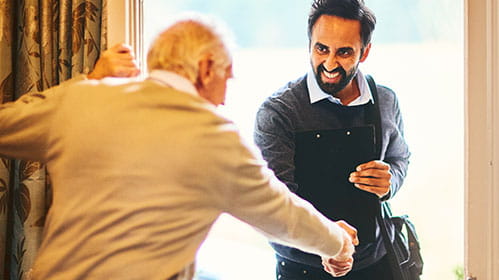 Managing your illness
Talking about your symptoms is important. Symptoms are feelings or sensations in your body or mind that are causing you discomfort, pain or suffering. We need to understand the distress or concerns these symptoms are causing you, so we can manage it well.
Common symptoms and experiences
What you may experience emotionally
When someone is referred to a palliative care service, it can highlight a range of emotions that have previously been hidden or unexpected. MCM Palliative Care services is about living, enabling quality of life and feelings of wellbeing. Not only do you have access to expert clinical care, but you also have access to our Allied Care team who provide counselling, social supports, massage therapy and a range of volunteer supported services.
We know that many people can feel overwhelmed, numb, angry, resigned or pragmatic (or many other feelings) at this time. It is normal to experience a range of emotions that can tumble over each other and feel as though they are tying you down. You do not need to go through this alone. Family, friends, specialist groups and our own Allied Care team are here to support you at this time.



Resource Library
We have created some resources to support you during this time. Scroll through our resource library to find further information.