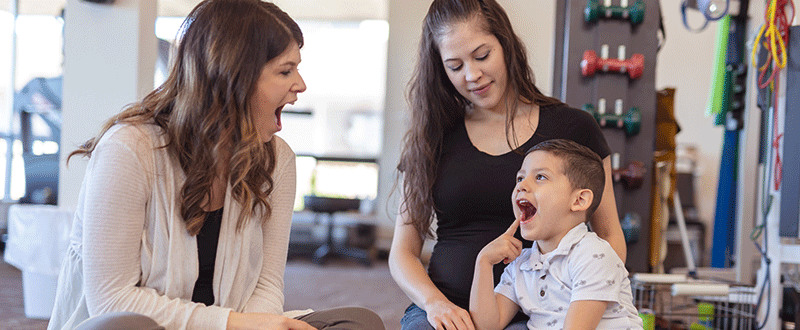 23 June 2022
MCM has been working on the ground in Bendigo to support NDIS participants since 2019. As demand for our services continues to grow, we've now expanded our service delivery to families requiring Early Childhood Intervention Services (ECIS) in Bendigo. This is in addition to the Support Coordination and Recovery Coach services already provided by MCM in this region.
Families in Bendigo who require ECIS support can now avail of face-to-face supports in addition to telehealth services. Amy, a Speech Pathologist with MCM since 2012 is now based in Bendigo and talks about her role with MCM and how she is supporting local children who have a communication disability.
Meet Amy, Speech Pathologist with MCM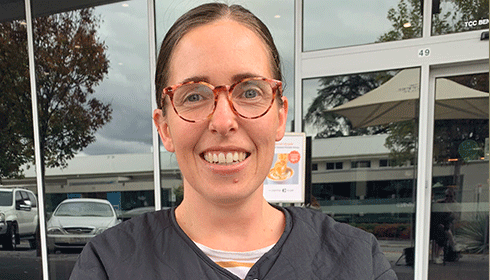 A Speech Pathologist can support children to effectively communicate their needs, wants, thoughts and feelings so that they can communicate and connect with the most important people in their lives.
What is your background and what led you to become a Speech Pathologist?
I graduated with a Bachelor of Speech Pathology at La Trobe University in 2007. I first started working in a special developmental school for children with an intellectual disability before moving to the UK to work as a Speech Pathologist in community health and school settings. I have worked in ECIS since 2012 when I returned to Australia and began working at MCM.
I come from a family of health professionals and teachers. My Mum has been a primary school teacher for her entire career, so I grew up spending many hours at the school she worked in for many years. It was my Mum who asked me whether I had heard of a Speech Pathologist when I was thinking about what to do for my Year 10 work experience. This simple suggestion helped me to find the career that was exactly suited to what I wanted to do, which was to work with children with delays or disabilities.
How does a Speech Pathologist offer support to children with disability or developmental delay?
An ECIS Speech Pathologist offers supports to children and their families so that they can continue to develop their understanding, expressive communication, speech sounds, literacy, social skills, and eating and drinking skills. The therapist works alongside the family within the child's natural environment, focusing on the areas of development that they prioritise for their child. We often used a play-based model of therapy as well as parent coaching so that the child gets the best opportunity to embed the new skills into their everyday routine and make progress that is functional.
What does a typical day of a Speech Pathologist look like?
It varies so much from day-to-day and depends on what the children's needs are. A couple of things that are guaranteed are some playing on the floor, some visuals used to help the child understand what is happening, some conversations and modelling to parents/ educators about strategies they can use to support the child's development, and some fun and laughter. In the background where no one can see, our brains are ticking over analysing what the child is doing and how we can support them in moving towards the next steps in their communication, speech, feeding or social skills targets.
What's the most rewarding part of your job?
As an ECIS Speech Pathologist, you spend a lot of your day down on the floor playing with children. I feel so lucky to have a job where I get to play, have fun with children all while making a difference. Having a job where I'm helping children communicate their first words or play with children so they can make friends at kinder is so rewarding.
What type of support will Amy be providing to families in Bendigo?
Amy will be providing key worker supports and speech therapy supports to children and families in Bendigo. If you live outside Bendigo, you can join Amy for a Telepractice support. Amy also works closely with MCM's Telepractice Occupational Therapist.
Contact us
If you are interested in availing of Early Childhood Intervention Services for your family, please contact our Customer Service Team on 1800 343 287 or email us.