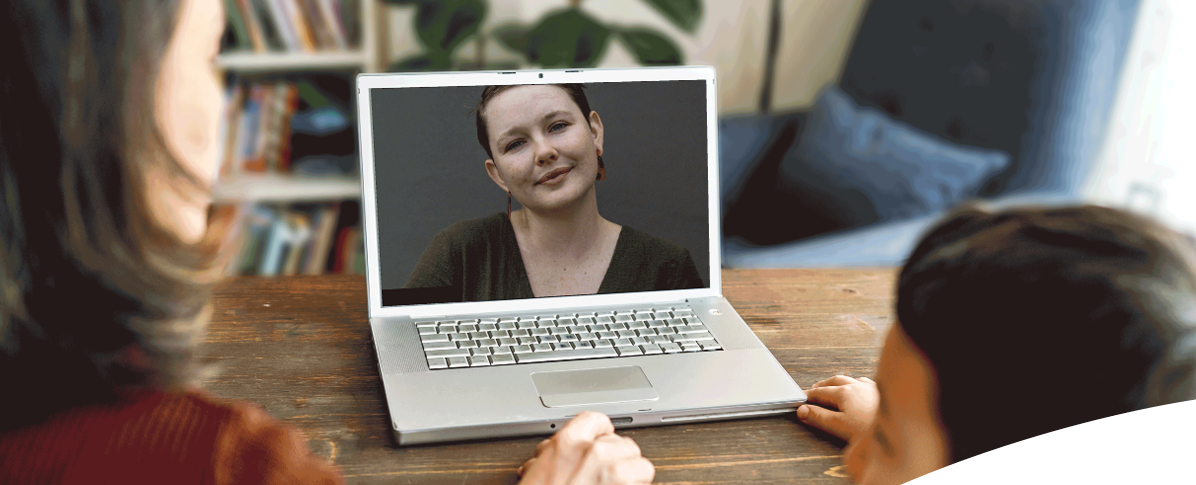 15 September 2021
When the global disruption of COVID-19 first erupted in 2020, MCM adapted our service delivery and transitioned to providing a range of services in a virtual space.
Fast forward 18 months and our Early Childhood Intervention Team now provide telepractice services as part of their everyday service delivery, not just during lockdown times.
This allows our wonderful team of staff to continue to deliver on-going vital support to children and their family or carer during these uncertain times, regardless of their location or government guidelines at the time. A consistent environment is the best tool for children to learn and telepractice removes any uncertainty to the delivery of our client's services.
Speech Pathology and Occupational Therapy via Telepractice - how does it work?
Learn more about how telepractice can work for you and your child. Our passionate Early Childhood Intervention Telepractice expert Bec explains in the below video.
Reduce your waitlist time by accessing Early Childhood Intervention through our Telepractice services
Through Telepractice, we can provide you and your child with on-going support from the comfort of your home, eliminating wait times and removing travel cost.
Telepractice protects our health and safety during COVID-19, but it also provides consistency to families who have spent the last year changing back and fourth to telepractice from face-to-face support during lockdown times.
Our qualified intervention team are able to provide services either to individual children or to small groups of children. Our approach also delivers therapy and coaching for parents/caregivers.
Accessing quality occupational therapy, speech pathology services and group services is no longer a barrier thanks to technology and smart devices.
Here at MCM we understand that every child engages in Telepractice differently and it is not suited for everyone, so we offer tailored programs that best suit the needs of you and your child.
Contact us
If you are interested in availing of Early Childhood Intervention Services via Telepractice, please contact our Customer Service Team on 1800 343 287 or email us.
More about Telepractice Services