You wouldn't think someone could bounce back from trauma, addiction, depression, violence, and homelessness at age 48.
Emma* did.
Meet Emma, a woman who's turned around decades of despair, trauma, and "violence for as long as I can remember."
When Emma was a girl, she was physically and emotionally abused. As an adult, she managed to raise a son and daughter and get them through school despite being in a violent and damaging relationship. But then, Emma told us:
My son died by suicide when he was 19. He was a good kid, and I loved him. The pain was unbearable.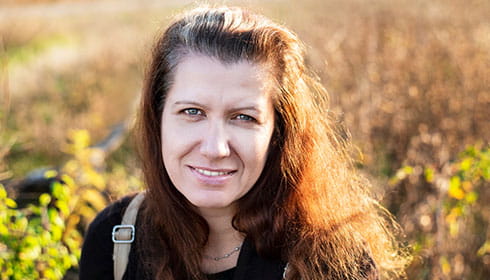 So, Emma drank. A lot. The combination of alcohol, grief and trauma meant she lost work, relationships and her home. She says she felt 'worthless'. Emma spent periods sleeping rough or in boarding houses. Then COVID hit.
There's rarely just one factor that leads someone into homelessness. It never takes just one response to help them out of it.
That's why we need your help today, please.
Why now? Because a lot of people have had a break from the exhaustion of moving from one place to another in search of a safe bed during the COVID lockdown. They were provided with a temporary hotel room, and for some, it was a chance to build up their personal resources and ask MCM for help.
It was in lockdown accommodation in a hotel room in Melbourne that Emma finally found safety and stability – and some incredible, deep-seated strength. She cut down her drinking. And she found MCM.

Emma had a chance, and she took it.
Will you please take up this rare chance to help others like her, who have reached out for help after a period of stability in their lives?

Donations from people like you meant MCM could get Emma into secure accommodation and connect her to counselling programs. She's working hard to turn things around and says she's the happiest she can remember being in a long, long while.

Sadly, another person just like Emma is desperate for a home and hope right now. Your gift today could help provide them with that and more.
Yes, I'd like to make a donation today
* We're respectful of the confidentiality of anyone we work with, so Emma is a made-up name for a real person.