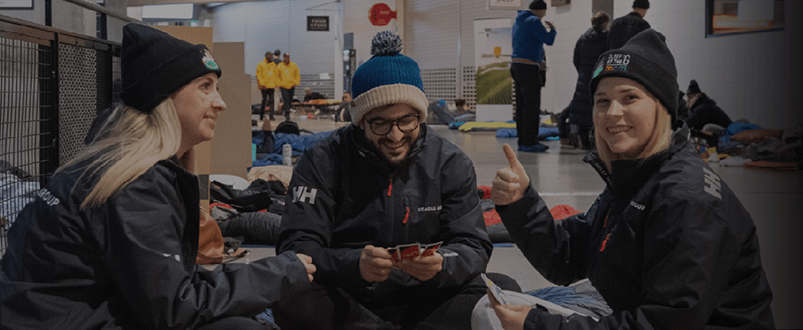 20 February 2023
We are delighted to announce that our much loved fundraising event, Sleep At The 'G, will return to the MCG on Wednesday 10 May 2023.
Sleep At The 'G is a fun event to raise funds for a serious issue. More than 6,000 young people experience homelessness every night in Victoria.
Funds raised from this event will help MCM build homes and provide more services for young people without a safe place to sleep.
By raising funds and sleeping at one of the world's most famous stadiums, the mighty MCG, you'll learn first-hand about the core issues behind homelessness and what we can all do about it.
EVENT DETAILS
Date: Wednesday 10 May 2023
Where: Melbourne Cricket Ground
Tickets: $75 (includes entry, soup, tea & coffee, music, games, yoga, pyjama party, and prizes).
Sign up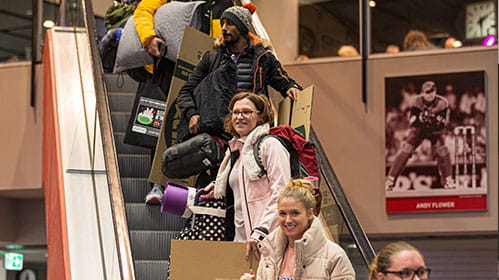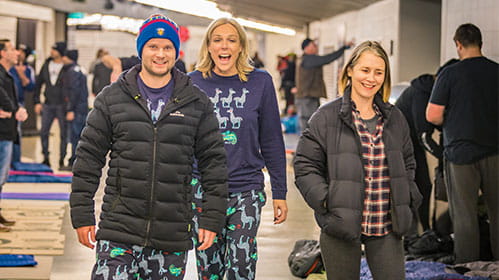 HELP PUT YOUTH HOMELESSNESS TO BED
Sleep At The 'G is your chance to get friends and colleagues together to raise essential funds, while joining the conversation about youth homelessness.
You'll learn more about the issues facing young people and hear their inspirational personal stories.
There will be entertainment, live music, games, yoga, a pyjama party, fabulous prizes, and much more.
Sleep At The 'G is an unforgettable night to share together. Don't miss your chance to get involved.
Every young person deserves a safe and secure place to call home.