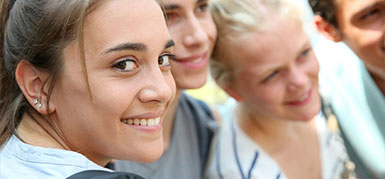 7 August 2019
Tuning in to Teens is a 6 week program that shows you how to help your child develop emotional intelligence.
Children with higher emotional intelligence:
Have greater success with making and keeping friends
Have better concentration at school
Are more able to calm down when upset or angry
Emotional intelligence may be a better predictor of academic and career success than IQ!

Learn how to:
Support your child as they learn and grow
Help your child to manage their emotions
Have a happier, more fulfilling family life
Date and time
7 Aug – 11 Sept 2019
Wednesdays from 7.00pm to 9.00pm
Registrations essential
Contact Gabrielle Macdonald, Early Links Coordinator
Phone: 0438 849 234 or email.

What parents in Fawkner said about Tuning in to Teens
"It is an important program that all parents should attend to help to become a better parent."
"It's a clear and no nonsense approach to parenting kids of all ages. I have been applying the strategies to my son and I've found it helpful."
"Very informative and useful for parents with children approaching adolescence."
Funded by the Australian Government Department of Social Services. This program is for Mums, Dads and Grandparents with children in grades 4, 5 and 6.