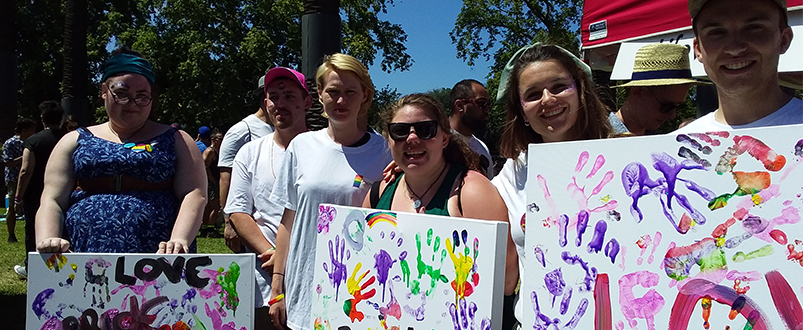 2 February 2020
The 25th annual Midsumma Pride March takes place on Sunday 2 February 2020.
Parade, pride and party come together once a year in Melbourne's iconic march celebrating solidarity in gender and sexuality diversity. The event sees over 7,400 marchers take to the streets of Fitzroy Street in St Kilda each year and over 45,000 people line the streets and balconies along the march route to show their support.
Hundreds of young people, often amongst the most vulnerable within our communities, are placed towards the front of the march as a positive and strong affirmation for LGBTIQA+ youth.
For further information about this event, please visit their website.