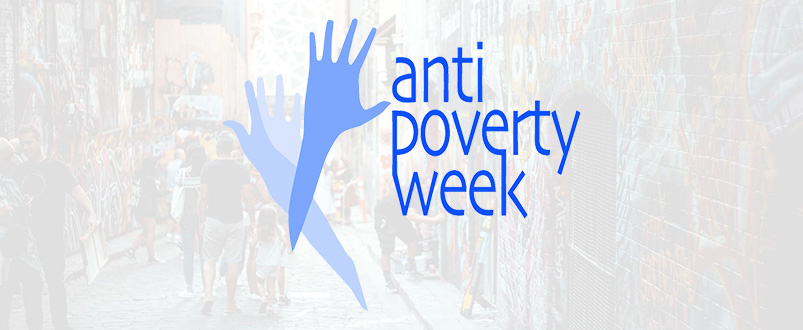 14 October 2019
Anti-Poverty Week is an annual awareness event that aims to strengthen public understanding of the causes and consequences of poverty in Australia and globally and encourage action by individuals, communities, organisations and governments to alleviate it.
Poverty exists. Poverty hurts us all. We can all do something about it.
More than 3 million people live below the poverty line in Australia, including nearly 740,000 children or 1 in 6. Globally 700 million people are unable to meet their basic daily needs and live on less than US$2 a day.
In Anti-Poverty Week, YOU can help fight poverty and hardship!