Melbourne is in the grip of a housing crisis. It's now the 11th most expensive city in the world for affordable housing, and the fastest growing city in Australia.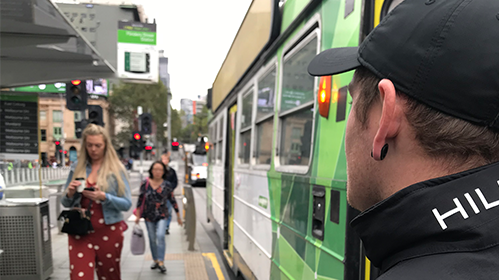 Sleeping rough can be life threatening
Ryan saw it all growing up in Werribee. Gang violence, shootings, drug and alcohol abuse - the lot.
His father regularly beat him. He had his jaw broken, and part of his ear ripped off in a random attack by a stranger.
When he couldn't stand it anymore, Ryan fled to Melbourne with little money, no job and no support network.
Will you please make a donation to help take more vulnerable young people like Ryan in from the streets – and into a better life?
Your generous donation will go towards $775,000 needed by 30 June to pay for the site of our next youth crisis accommodation centre in Melbourne's Western corridor.
Ryan remembers being desperately lonely and frightened.
"The first night was probably the worst. I only had a few things and they were stolen. I remember I started crying."
There are 6,000 young Victorians like Ryan currently facing the prospect of homelessness on a daily basis.
Some of these young people have extraordinary resilience, courage and potential. But how on earth are they supposed to:
build a life without the secure base of a safe home?
apply for a bank account when they have no fixed address?
keep their clothes clean and iron a shirt for a job interview if they're living under a bridge?
find money for medication and treatment if they have a health issue?
afford a place to stay in a city with a growing housing crisis?
Without help, a young person like Ryan can end up among the long-term homeless - sleeping on couches, on the streets or in crisis accommodation.
Your compassionate gift can help take more young people like Ryan in, and prevent them becoming permanently homeless.