Inspired by Arts, Design and Technology?
The Hester Hornbrook Academy will open its doors to a new campus in South Melbourne in 2023, welcoming more students into the Hester Hornbrook Academy family. With a focus on completing your education through a number of applied learning programs including gaming, arts and design; our flexible learning environment will put you in charge of your future. Now accepting enrolments for 2023.
Mainstream school isn't for everyone and that's OK.
Here at the Hester Hornbrook Academy we focus on learning, wellbeing and job-ready skills in a flexible and supportive secondary school environment. We're school, but only different.
Small classrooms, practical training, a young parents' classroom, one-to-one or small group literacy and numeracy support, and much more. Young people are supported to learn at their own pace, their way.

Enquire today and see if a flexible and supportive secondary school environment is for you.
Applied Learning through Gaming
Vocational Major VCE Certificate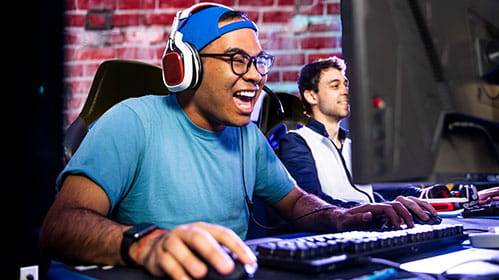 Gaming and interactive play are embedded in our culture and way of life. If gaming is your interest, you can complete your education in an applied learning environment. Why not learn through online game design and game play in a studio setting? Or learn maths, numeracy and problem solving through coding.
Complete your education at the Hester Hornbrook Academy and do the things you love!
Applied Learning through Art & Design
Vocational Major VCE Certificate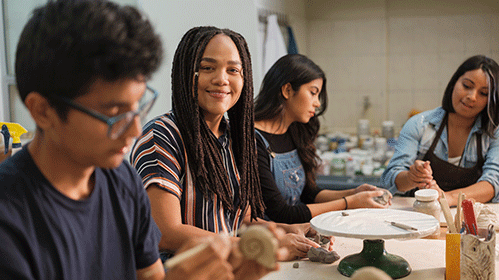 Arts subjects can encourage self-expression and creativity can build confidence. If arts and design is your passion and creativity is your goal, why not complete your education through our applied learning program?

Learn through a range of mediums including textiles, paint and clay; create and expand your own portfolio; and design your own masterpiece. Our innovative approach to learning will put you first.

Campus Location & Details
We're located at 24 Tope Street, South Melbourne. Classes will commence in 2023.
Get directions

Enrolment
If you think our school is just what you're looking for, talk to our friendly team today. Simply call us on 1800 517 218 or send us an email.