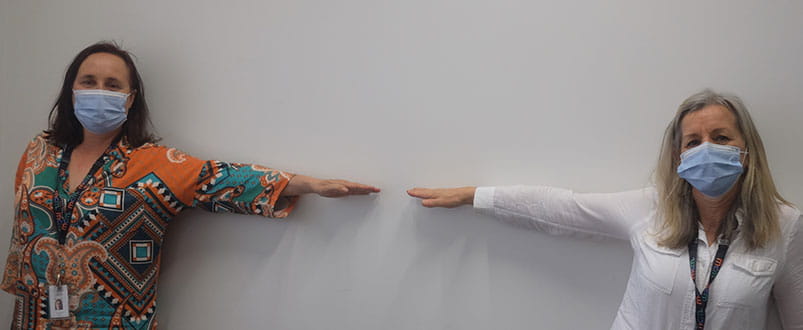 5 October 2021
Today is World Teachers' Day, where we pay tribute to the role teachers play in developing our lives. This is especially important this year as Teachers have experienced many challenges and gone truly above and beyond to keep students engaged in learning during a pandemic.
Our educators at The Hester Hornbrook Academy are no exception. They have worked so hard this year, giving young people who face complex barriers a chance to complete an education they deserve no matter what. Their work ensures our students can lead a positive future their way.
More about The Hester Hornbrook Academy
The Hester Hornbrook Academy is MCM's independent secondary school that recognises traditional schooling isn't for everyone; offering students with a range of flexible education options that puts them in charge of their learning and in charge of their future. With small classrooms, job ready skills, year-round enrolment, practical training, a focus on student well-being and mental health, a young mums' classroom and much more, there's something for everyone regardless of academic ability. Campus locations in Melbourne CBD, Sunshine and Prahran.