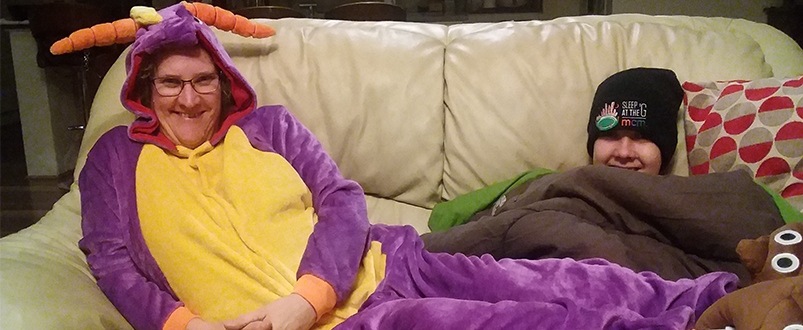 18 May 2020
We're doing Sleep At The 'G a little differently this year, as sleepers prepare to put youth homelessness to bed by fundraising from home. And we've already been overwhelmed by the creative ideas many sleepers have come up with!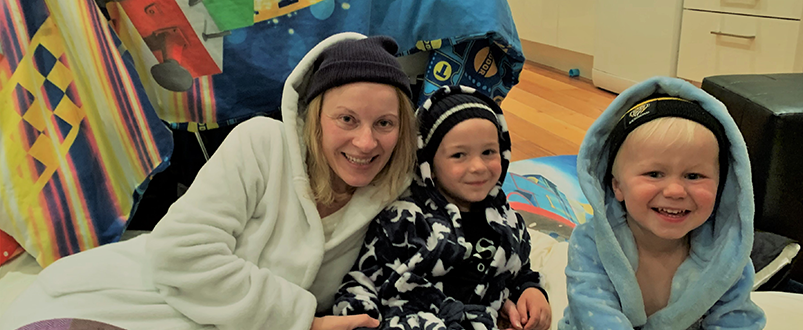 There are sleepers who have decided to hold their own mini Sleep At The 'G in their homes. A couch or a tent in the backyard makes for a perfect stand in for the MCG and the whole family can join in.
There are also inventive ways that businesses are getting involved.
IAG decided to put on a pyjama party day, with all their staff putting on their best sleeping finery and raising $6,490 throughout the day. Fantastic work team!
Workplaces can put on their own themed fundraising day, do a skills auction, or encourage their staff and company partners to get involved.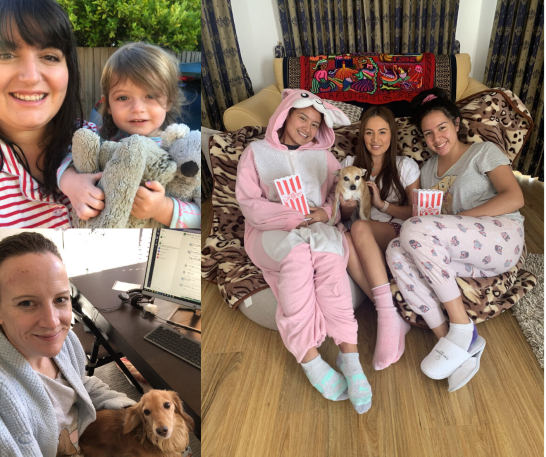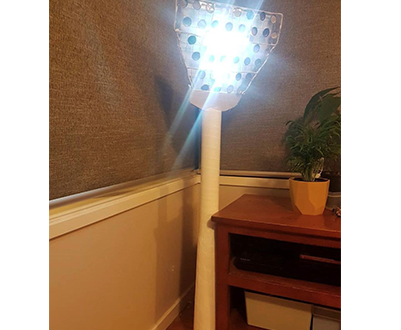 You can be creative as you like in getting the #SleepAtTheG word out there.
Supporter Barbara created this extremely impressive replica of an MCG light tower "cobbled together from wire fencing, bottle tops and judicious amounts of gaffer tape." Incredible handiwork!
And we can't forget about our wonderful partners at the MCG – on the night of 21 May, the 'G will be lit up with the purple, green and orange colours of the MCM brand.

We may not be able to sleep at the MCG this year, but Australia's greatest sporting ground will be with us in spirit.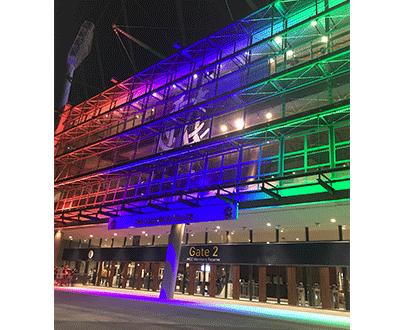 We'll be accepting donations until June, so don't feel constrained by the 21 May date. You can Sleep At The 'G at any time and in any way it suits you.
During these times more than ever, young people experiencing homelessness need our help to stay safe and to receive the support they need to be able move out of the cycle of homelessness for good. You can bring about that change by getting involved – there is no contribution or action too small. Get loud about #SleepAtTheG on social media, and let our young people know that the Sleep At The 'G community is still looking out for them.
See here for more ideas for fundraising at home.