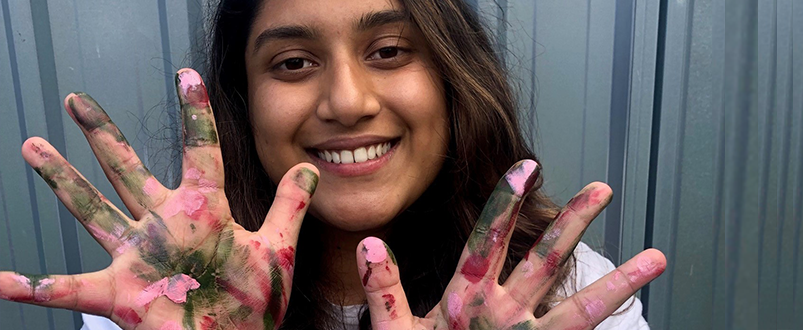 7 July 2021
Meet Samara: An Occupational Therapist at MCM
Sometimes we need a little help to put all the pieces together. An Occupational Therapist supports children to develop the skills required to do the things they need to do, or to help put all the pieces together. Occupation refers to anything you do, such as getting out of bed, brushing your teeth, and going to school. Therapy for children with developmental delay is play-based and involves games, stories, physical activities and most importantly, entering the world of the child. At MCM, our child occupational therapists follow best practice by working with children in their natural environments to better engage how they are participating at home, school, kinder and childcare environments.
Occupational Therapists also work largely with the family and primary caregivers of the children, to support them in understanding how they can best support their child.
Samara, pictured above, is one of MCM's Early Childhood Intervention Occupational Therapists. Samara's role with MCM involves working with families of children who have delays in their development or a disability. Her day-to-day activities involve visiting several children in a day in different settings whether it be at home, school, or over telehealth during COVID. She also provides guidance to parents and caregivers to equip and empower them so they can support their child to meet their goals. Samara also makes sure she catches up with colleagues to discuss how they can improve their services and outcomes. Below, Samara speaks on why she loves her job and why child occupational therapy is so valuable.
It's really important for people to feel and be empowered to do the things that are important to them. Seeing children grow and achieve their goals is rewarding as a therapist and for our families as well.
Want to join the MCM Early Childhood Intervention Team?
We're always on the look out for superstars to join the MCM family. To learn more about how you can join the Early Childhood Intervention team here at MCM, please visit our careers section.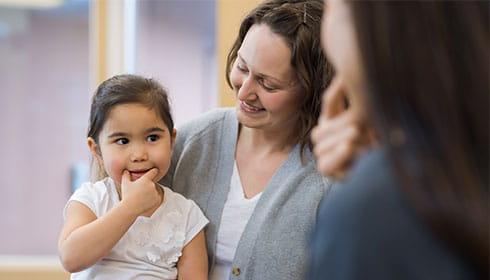 Hear from our Speech Therapists and find out what it's like to work as a Speech Therapist with MCM. Read more.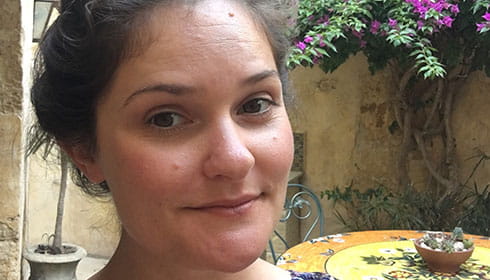 Hear from Jess, an MCM Education Specialist with our Early Childhood Intervention Team. Read more.