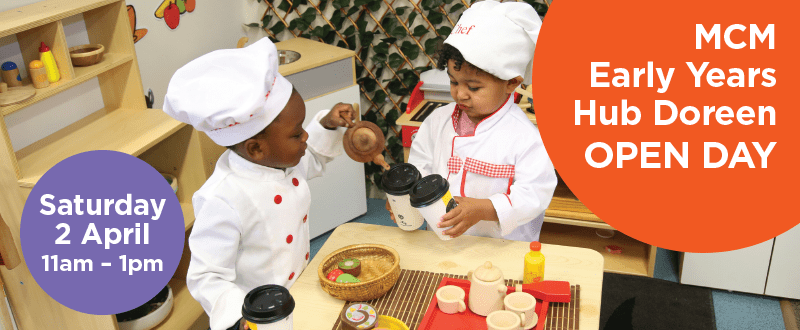 8 March 2022
Open Day Details
Date: Saturday 2 April 2022
Time: 11am – 1pm
Address: 11 Aspect Drive, Doreen
Our Early Years Hub Childcare in Doreen has been part of the Doreen community since 2015, supporting children and families to learn, grow and reach their full potential. Offering high quality long day care and kindergarten programs, our Centre supports the early years of your child's learning journey.
Come along to our Open Day and talk to our staff about your childcare and kinder needs. You'll have the chance to tour our Centre, meet other parents, talk to our friendly team about your child's needs and see firsthand our well-equipped playgrounds and rooms — perfect for all kinds of play.
What else is on offer?
A day filled with fun you won't want to miss it!
market stalls
free food
coffee cart and more!
Bring the whole family, there will be something for everyone!
We know how important the early years are for a child's development and our staff are passionate about supporting young minds to discover and explore. We can't wait to meet you.
Find out more about our Early Years Hub Doreen.