Become a champion for change by joining the MCM community
Your monthly donation can change the lives of the most vulnerable and disadvantaged people in Victoria.

Your commitment to a monthly donation will help us plan ahead and continue delivering solutions to disadvantage.
Helping to end youth homelessness in Victoria is just one way your commitment can have a long-lasting impact on the lives of others.
With over 6,000 young Victorians at risk of homelessness every night, we need your help to reach them more than ever.
Here's how your monthly donation can help a young person who's had to sleep rough on the streets of Melbourne as a last resort:
$20 can provide a warm meal, a shower, clean clothes and access to a washing machine.
$50 can provide a therapy session to address trauma from abuse and neglect.
$100 can provide a mental health check-in and specialist support.
$200 can provide three sessions with a case worker to help secure a job, housing and community support.
Our promise to you
At MCM, we are constantly improving and offering more services to disrupt the cycle of homelessness for good. Our innovative way of delivering support puts people at the centre of everything we do.
Read more in our Annual report and financial statements.
It is with your loyal support, that we can do the vital work that we do. That's why we promise to uphold the highest ethical standards - at every turn - to reward your trust.

Where your money goes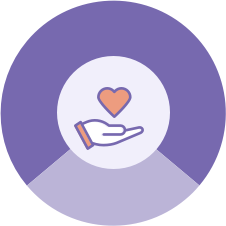 For every $1 you donate,
72c goes directly to our programs.
---
1300 364 507
donation@mcm.org.au