The MCM Kalparrin Early Childhood Intervention Services community were saddened to hear of the passing of Val Spence.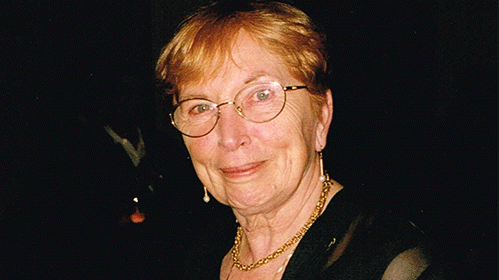 Val Spence was an advocate for all; for families and children who needed early intervention services. Working with the original group of parents who banded together and saw the need, Val was instrumental in getting the formalised service off the ground.
Val worked at Kalparrin twice in her career, and was the first director of the service. She worked tirelessly for all who were involved, not just the families but in supporting the staff as well. She was kind hearted, but also a force to be reckoned with, and would do her all to seek funding for improving the service families received.
As a leader, Val backed her team and lead them innovatively. She gave 110% at all times, working weekends and evenings to get things happening. As a result, her team did the same, donating their time for the good of the service.
Val Spence's name appears on the honour board at the Kalparrin Centre in recognition of her significant contribution to Kalparrin over many years.
We send our condolences to her family and friends, and will remember her contributions.