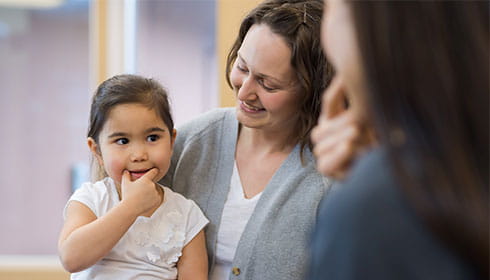 9 February 2022
MCM Early Childhood Intervention Service Therapy team has immediate availability under the Keyworker Model at our newest Kalparrin Centre in Greensborough and at our Norparrin Centre in Mill Park.
If you or your family are on a waitlist, talk to us today about what supports are available.
MCM deliver early intervention support through a Key Worker approach. Our Key Workers are allied health professionals who act as your family's main contact, while engaging expertise from across our team. Your Key Worker will spend time getting to know your family in detail. They will also consult with other specialists to give your child the most appropriate support and care.
Call our Central Support Team on 1800 343 287 or submit an enquiry to find out more about our NDIS Early Childhood Intervention Services.
Centre locations