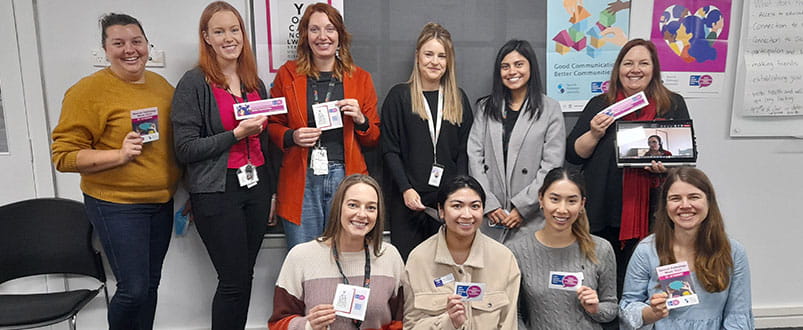 23 August 2022
Speech Pathologists from our Early Childhood Intervention Team had an early celebration last week for Speech Pathology Week, which runs from 21-27 August. The theme for this year is 'Good communication, better communities', and our ECIS team were able to reflect how relevant this theme is to the work that they do with children every day.
"Forming and maintaining relationships with others is so crucial to our wellbeing and learning. I think the last few years have really highlighted this." says Katie, MCM Speech Pathologist. Being able to work with young children building their skills results in inclusion and connection; connection to their community, and true inclusion on the child's terms using their method of communicating.
Of equal importance is how others in their communities respond and interact using all manner of methods of communication. When the team go into children's homes and education settings as part of their roles, they have the unique opportunity to encourage everyone to look beyond verbal speech and some gestures and to recognise all forms of communication.
Showing children and their families new ways of understanding can be the most rewarding part of the job, as Annemieke says, "seeing parents delight in their children and their excitement when they learn something new."
MCM is Kathleen's first job in early intervention and speech pathology practice. "As a new graduate it can be a steep learning curve transitioning from placement to doing it on your own, but everyone at MCM has been so supportive and answered a thousand silly and serious questions since I started. I couldn't recommend this team highly enough!"
Our Early Childhood Intervention Speech Pathologists are truly recognised as leaders within their field and they deserve to be celebrated. Happy Speech Pathology Week!
More about MCM's Early Childhood Intervention Services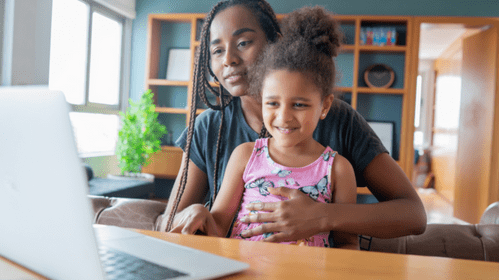 tuesday 6 september @ 1pm
FREE Telepractice Information Session
FREE information session for parents on Tuesday 6 September @ 1PM. Learn how Telepractice can reduce your waitlist time for Early Childhood Intervention Services.