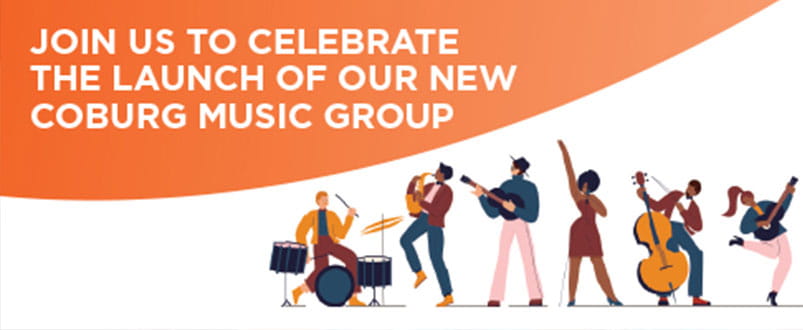 13 October 2022
Are you or do you know someone who may be interested in finding out more about the Community Friend Program? Or are you someone who may want to volunteer once a fortnight and support a person with a mild disability through friendship?
The Community Friend Program is a volunteer based initiative that matches adults with a mild disability with a volunteer, with the aim of forming friendships and fostering independence to access the community. Volunteers and participants meet once a fortnight at an agreed location and enjoy a shared activity of interest.
In order to attract new people to the program and to celebrate a new music group being formed in Coburg North, we are inviting you to attend our launch event.
Event details
Wednesday 9 November
2pm-4pm
Limited places available. RSVP essential.

Come join us for an afternoon of fun with live music, guest speakers and light refreshments. You'll have the chance to mingle with other volunteers and participants and hear first-hand about what our program offers. And if music is your passion, you may consider joining our music group in a participant or volunteer capacity!
As part of this new music group, participants and volunteers will engage in forming a band name, creating their own songs and artwork for a recorded CD, create a video clip, and have an opportunity to perform their songs at a live venue.
Do you want to get involved or know someone who would benefit from this initiative? Volunteers, participants, support coordinators, friends and family; come along for a fun filled afternoon and find out more!
More information
Email: cfp@mcm.org.au
Tel: 03 9453 8689