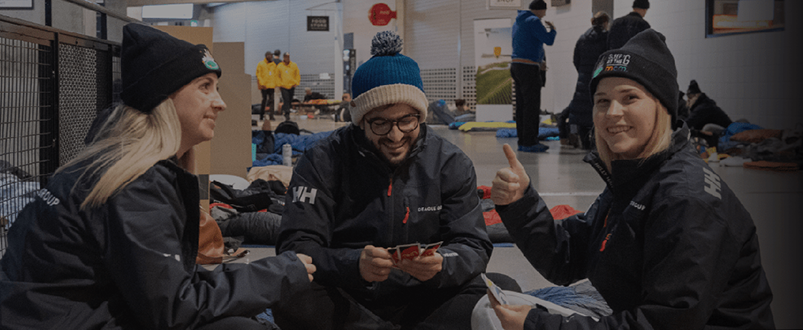 21 May 2020
Will you Sleep At The 'G and help put youth homelessness to bed?
Each year, compassionate Victorians sleep on cold concrete in support of thousands of young Victorians who are without a safe place to call home. Sleep At The 'G is MCM's flagship fundraising event and this year we aim to raise more than last year's record of $1.2 million to help break the cycle of homelessness in Victoria and support young people to lead positive lives, their way.
In 2020 our annual mass sleepover will take place on Thursday 21 May 2020 at the MCG.

One cold night for you could change a whole lifetime for a young person. By sleeping overnight at one of the world's most iconic stadiums – the mighty MCG, you'll learn first-hand about the core issues behind homelessness and what we can all do about it.

The night includes:
Interactive talks and presentations with people who have previously experienced homelessness
Live music and entertainment
Sporting competitions
Games, prizes and giveaways
A fun sleepwear fashion competition
You'll walk away with an understanding of what it's like to sleep rough and what you can do to support the 6,000 young people experiencing homelessness every night in Victoria.
Want to join us?
Registrations are now open.

Those who register early qualify for our $55 early bird pricing. So get on board and tell all your friends, too. Find out more.