Mainstream school isn't for everyone and that's OK.
Here at The Hester Hornbrook Academy we focus on learning, wellbeing and job-ready skills in a flexible and supportive secondary school environment. We're school, but only different!
Small classrooms, practical training, job ready skills, a young parents' classroom and much more. Tour our flexible learning centres in Melbourne CBD, Prahran and Sunshine and see why students are choosing to complete their education at The Hester Hornbrook Academy.
From Term 1 2022, we'll be offering a range of exciting new electives running on Friday afternoons across each campus. From cooking, DJ and music production, STEM, visual arts, E-Sports, to hair and beauty – there is something for every student interest.
Exciting new electives for 2022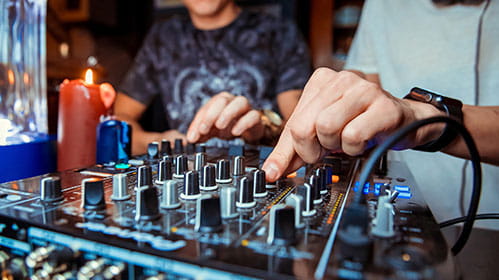 DJ & MUSIC PRODUCTION
Have you always wanted to make your own beats and compose music?
Have you always wondered how to collaborate your own music and understand the processes of how to make a song? Or even the possibility to create a Hester Hornbrook Academy music stream across campuses or radio station?
Enjoy the freedom to make your own music and have fun with it!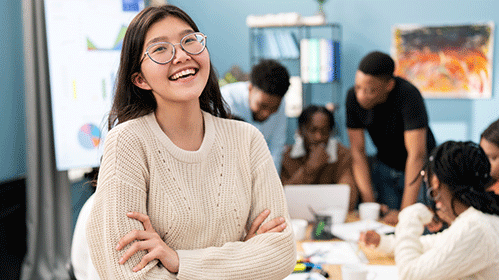 THINK LIKE AN ENTREPRENEUR
Entrepreneurs think and act differently. Some embrace formal education, others don't.
At The Hester Hornbrook Academy, we'll support you to think and dream big. After all, some of the most successful entrepreneurs started off their journey with only a dream. You know you've chosen the right school when individual learning is supported and you're encouraged to fulfill your dreams and think big!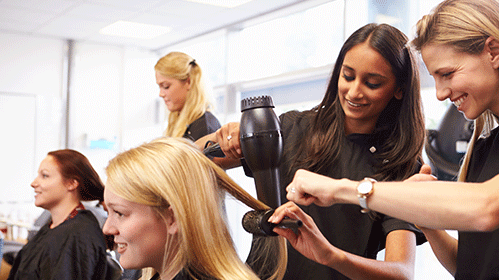 INTERESTED IN HAIR & BEAUTY?
Is hair and beauty your passion? Do you want to have the freedom to be able to work almost anywhere?
If you know this is what you want to focus your career on, we'll support you to learn the skills necessary for the trade that can take you around the world.
Our innovative approach to applied learning puts you first.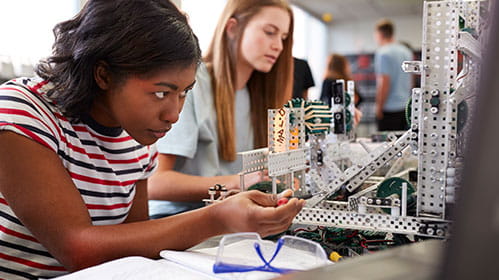 STEM YOUR CURIOSITY
Step into the world of Robotics, Engineering, Technology and Science to discover more about archaeological digs, ancient ruins, and the land of the dinosaurs. Jump on the Mars Rover and roam free or be transported away wandering through our solar system.
Build your own skyscraper… Wow, the amount of recycled water is superb but is it safe to drink? Check out the roller coaster on the roof?!
LEGO.… Be one of the lucky few to join the adventure.
STEM gives us the opportunity to create the future and we decide what that looks like.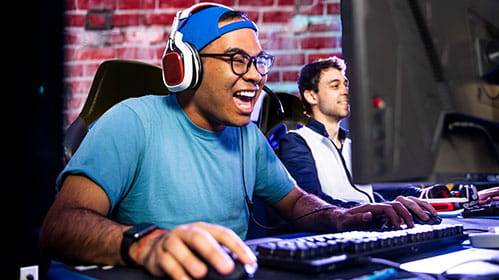 DELVE INTO THE WORLD OF E-SPORTS
Delve into the world of E-sports by organising and participating in an ongoing e-sports tournament for students and staff at The Hester Hornbrook Academy.
Play and test games, create graphics and promotional material for the competition, run sessions with other classes and keep an ongoing score so people can follow the competition.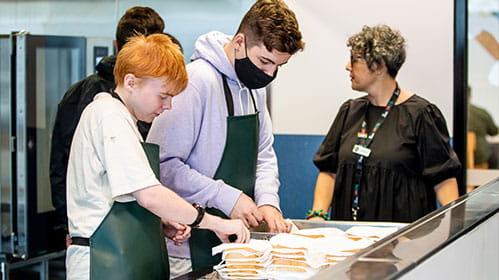 GET COOKING
Build your cooking skills, explore recipes, and grow your confidence in the kitchen! This is a wonderful introduction to cooking at home for yourself and those around you. You'll explore different recipes and build your confidence in the kitchen. Let's go! Here's what we'll explore:
Cooking on a budget
Kitchen "Hacks"
Understanding the basics
Cooking for fussy eaters
How to save and use leftovers
Cooking for a celebration or special occasion
Meal Prep (How to cook bulk meals for freezing).
Other electives on offer:
Walk and Talk
Wonderful World of Biology
Get Active
Radical History
Drama 100% Stress Free
Gone Fishing
Green Space Gardening.
More about The Hester Hornbrook Academy
The Hester Hornbrook Academy is MCM's independent secondary school that recognises traditional schooling isn't for everyone; we offer students flexible education options that puts them in charge of their learning and in charge of their future. Small classrooms, practical training, job ready skills, a young parents' classroom and much more. Book a tour today and see firsthand our different learning options, tailored to the needs of each student.