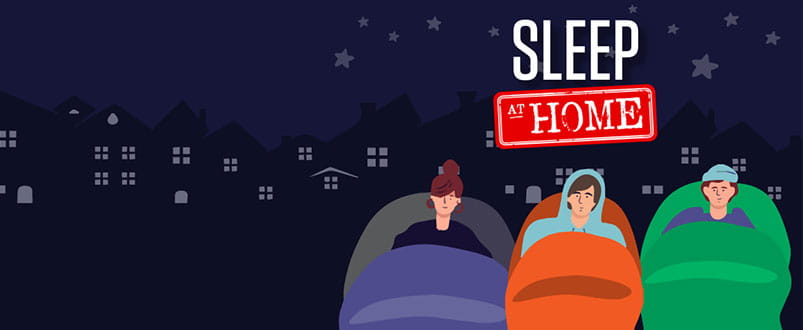 27 October 2021
Help put youth homelessness to bed
You're invited to attend MCM's Live Stream Gig at 7pm on Thursday 28 October featuring Dan Sultan, some of Melbourne's most talented artists and Sammy J as MC. This fun event highlights the very serious issue of youth homelessness and raises much-needed funds.

Traditionally, this concert would have been held at the MCG during our annual fundraising event – Instead, this year our 'sleepers' are choosing to sleep in their backyards, cars, and couches, as part of Sleep At The 'G (At Home).
Everything you need to know about our FREE Live Stream Gig
Go to this page tomorrow at 7PM (Thursday 28 October) to watch our FREE Live Stream Gig.
The Gig is for one hour and during this time, you'll hear more about youth homelessness and what MCM is doing to support so many young people without a home, along with a variety of performances from our entertainment line up, including Dan Sultan.
Add the link to your calendars or better still, join our Facebook event so that you receive a reminder.
Share with your friends and colleagues and most importantly, have some fun. It's our way of saying thank you.
The young people we work with need your help now more than ever. So, whether you decide to jump online to watch our concert or register as a home 'sleeper' or both! - we are grateful for all your support.
More information can be found at www.SleepAtTheG.com.au
Tune in to our Live Stream Gig