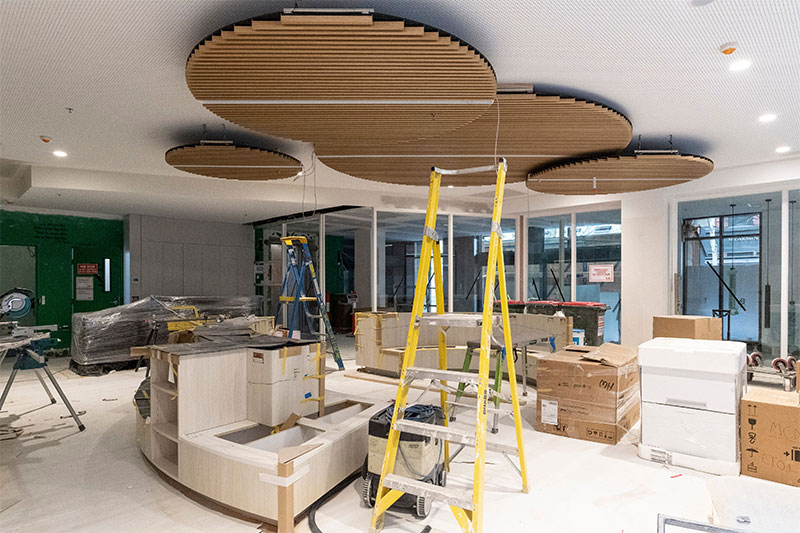 10 April 2019
You might remember that in July 2018, we temporarily moved out of our flagship CBD premises at 19 King Street, so that the major redevelopment and refurbishment of Frontyard could begin.

Both Frontyard and the city campus of The Hester Hornbrook Academy have been housed at 244 Flinders Street while the transformation of 19 King Street has been carried out.

The good news is that the redevelopment work is almost done!

Our temporary location at 244 Flinders Street has treated us well, but it's time to immerse ourselves in our new service model in our impressively redeveloped, four storey service and accommodation building.

MCM is pioneering a blueprint service model based on 30 years of experience, designed to break the cycle of homelessness by providing our vulnerable youth with holistic, trauma-informed support.
We're moving back permanently from 24th April 2019
Frontyard Youth Services
Our familiar home at 19 King Street has been transformed to incorporate two floors of crisis accommodation and connected services to address the immediate and long-term needs of young people experiencing or at risk of becoming homeless, 24-hours, seven days a week.

For more information, call (03) 9977 0077.
The Hester Hornbrook Academy
The CBD campus will be relocating to new premises at 601 Bourke Street on that very same day.
For more information, call 1800 517 218.
See the map below for new locations