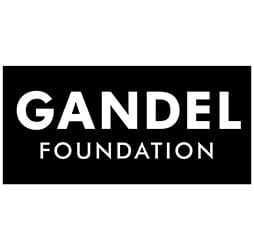 Gandel Foundation has been generously supporting Melbourne City Mission for almost thirty years.
Their most recent support of our Frontyard redevelopment was paramount in successfully launching the pioneering model of care in May 2019.
As one of Australia's largest private family philanthropic funds, Gandel Foundation's vision is to create a positive and lasting difference in people's lives. They are strong supporters of organisations and initiatives which tackle homelessness and aim to prevent and break the cycle of youth homelessness.
Talking to their most recent support, Vedran Drakulic OAM, CEO of Gandel Foundation noted; "Frontyard provides a blueprint for a comprehensive, wrap-around support model for young people facing homelessness.
It is an integrated approach supporting basic living needs 24/7 as well as addressing more complex challenges through in-depth and multidisciplinary support for young people's physical health, mental health and their social, educational and employment goals."
The project attracted strong support from the philanthropic sector, the Victorian Government and 14 businesses. We are thrilled to team up with The Lord Mayor's Charitable Foundation, The Peter and Lyndy White Foundation, The Andrew and Geraldine Buxton Foundation and the Property Industry Foundation to make Melbourne City Mission's vision for Frontyard a reality.
Thank you to Gandel Foundation for their generous support, offering young people experiencing homelessness a sustainable path out of disadvantage.