An unprecedented crisis for us: just another day for them.
The COVID19 crisis has been a difficult time for all of us; experiencing feelings of uncertainty about the future and relentless anxiety and concern. Missing connection with friends and family. But we feel reassured that this won't last forever.
Yet this is what more than 6,000 young people experiencing homelessness battle with every day. Young people like MJ, 21:
Being homeless often means I am living day-to-day. This only increases my anxiety. It's a difficult cycle to break out of
Experiencing homelessness is lonely, it's isolating, and for many young people, they can't see a way out. Their reality will continue long after this crisis is over, unless they receive our support.
With our largest fundraising event of the year, Sleep At The 'G, cancelled, we need your generous support now more than ever. You can provide a safe and secure place for young people like MJ to sleep and give them a chance at making something of their future, to break the cycle of homelessness for good.
$250 can help provide more emergency accommodation beds so that no one spends a night out in the cold
$90 can help fund life skills classes, such as cooking and budgeting to help set them on a path to independent living
$150 can provide access to music therapy, animal assisted therapy and art therapy to help them work through their past traumas
Our promise to you
Without your loyal support, we couldn't do the vital work that we do.
That's why we promise to uphold the highest ethical standards – at
every turn – to reward your trust.

Where your money goes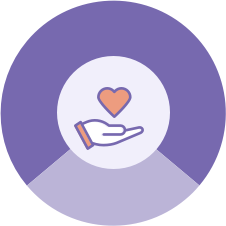 For every $1 you donate,
72c goes directly to our programs.
---
1300 364 507
donation@mcm.org.au
Melbourne City Mission Inc. ABN: 56 161 846 149. All donations $2 and over are tax deductible