The COVID-19 pandemic has changed life as we know it, and in ways we would never have imagined possible just a few short months ago.

In response to mass job losses, schools moving to online learning, and requirements to self-isolate, we are experiencing an increase in demand for support, particularly across our homelessness services.

We have families worried because their kids don't have access to data, devices, toys and games to allow them to study and keep entertained. Mothers unable to stock the pantry because there's no money left after they've paid the bills. Young people whose mental health conditions are made worse because of the uncertainty and anxiety of needing to self-isolate when they don't have a home. We have moved most of our services online, but many young people lack the technology or data to be able to take advantage of this.
In these unprecedented times, it's important to reach out to those in need, so that we can all get through this together.
We need immediate support to purchase items such as:
Supermarket vouchers

:

To help stock pantries and homes with supplies to get through this (valued at $250)




Devices and data packs: To help connect to classrooms and to access digital case management and telehealth services (valued at $379)

Toys, books and games: To help entertain and protect young children from the crisis (valued at $55)
Our promise to you
At MCM, we are constantly improving and offering more services to disrupt the cycle of homelessness for good. Our innovative way of delivering support puts people at the centre of everything we do.
Read more in our Annual Reports & Strategic Plan
It is with your loyal support, that we can do the vital work that we do. That's why we promise to uphold the highest ethical standards - at every turn - to reward your trust.

Where your money goes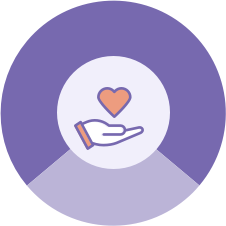 For every $1 you donate,
72c goes directly to our programs.
---
1300 364 507
donation@mcm.org.au