"I knew something was wrong"
Meet Frank, one of the many people supported by MCM's Acquired Brain Injury (ABI) Services.
ABIs can be sudden, happening to any of us at any stage, changing life dramatically. These changes may impact others – parents, children, partners, friends and colleagues.
Frank experienced a stroke which resulted in his ABI., and he tells his story about how his life changed after his injury.
MCM's Compass program is a recognised and respected ABI Specialist with dedicated teams working with children, families and adults, supporting those with an ABI to progress, regain and restore what is important to them.
Frank is one such member who frequents Compass.
In his own words, Frank explains his experiences with learning to live with an ABI.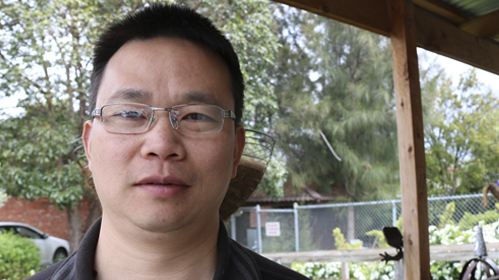 I'd just finished lunch with my workmate when I suffered a stroke. I knew something was wrong. I felt something bursting in my head.
I walked 200 metres and someone asked me to lie down.
When I woke up in hospital, I felt sad but lucky to be alive. I was concerned for my family's future as I was the main breadwinner. My recovery was slow. My wife was my rock and my support.
The big changes were at the beginning
The first 6 to 12 months is the time when the biggest changes happened. That's the time to go for it, believe in yourself, be positive, as later it gets more difficult.
I wish to make a video to encourage others to work hard during those first months.
I want to do this because I was so down at the start and instead of lingering on it, it would have been helpful to get some encouragement as I wasn't able to walk.
I overcame this. I am walking now. My daughter is eight years old and she is encouraging me every day. All I want now is to work it out for her.
Although our injuries have come from a variety of circumstances, the important thing is that we all face similar challenges and we are still alive to talk about it.
For more information
If you have an ABI or care for someone who has, can relate to Frank's story and would like more information about how you can get involved with Compass, call us today on 1800 343 287.